On March 6th, 2018, the two 50-foot and 55-foot production lines of the Jinlong Mega Yacht Pest Production Base ushered in the birth of another batch of new boats. This is another important moment after the successful launch of the Jinlong Mega yacht "Asia's largest all-aluminum catamaran" a month ago.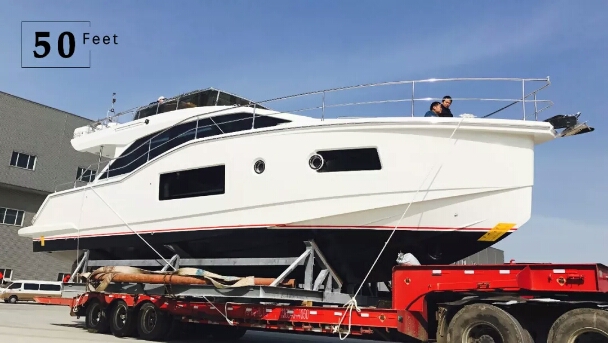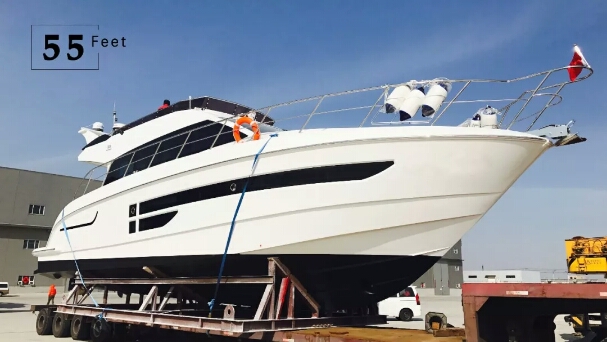 Good things in pairs, successfully completed the first flight of the double boat on the same day.
On the morning of the same day, two trucks were slowly driven out of the workshop of the Jinlong Mega Yacht Pest Production Base, which were loaded with two yachts of 50 feet and 55 feet respectively.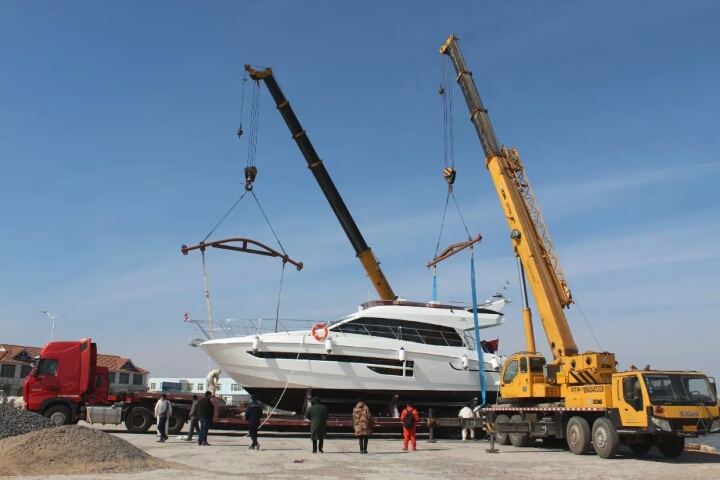 With the continuous improvement of production technology and production level, the construction of Jinlong mega-yacht has entered a high-yield period. The successful launch of the twin-boats on the same day and the successful trial flight have also become the best proof of the high-level construction capability of the Jinlong megayacht.
After the two-boat arrived at Pikou Port, with the close cooperation of experienced engineers at the scene, it was successfully hoisted and launched perfectly! The two-boat will soon be delivered to Dalian Donggang Yacht Terminal for delivery.